The Single Marine Program (SMP) functions to support single Marines' leisure interests and Quality of Life (QOL) concerns. SMP serves as the voice for single Marines in identifying concerns, developing initiatives, and providing recommendations through advocacy, recreational activities, special events, and community involvement.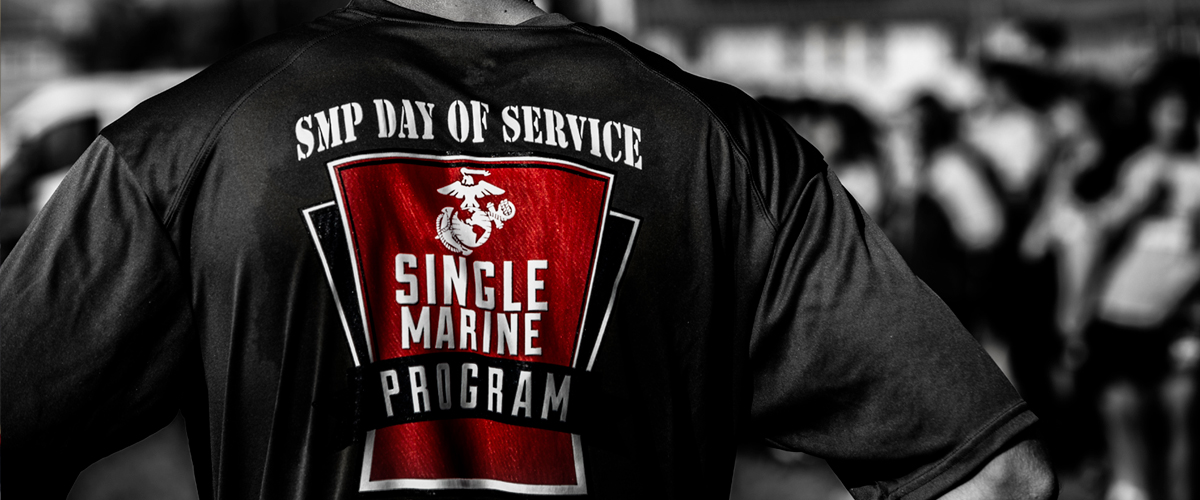 "Our parched mouths, dusty boots and sunburned faces attest to our ability to have fun in the Mojave Desert! MCLB Barstow's Single Marine Programs is simply the best."
Single Marines represent the largest demographic group of active duty Marines. The Single Marine Program contributes to the improvement of total force readiness, job performance, and retention by supporting the enhancement of quality of life for all single Marines, including unaccompanied Marines. The Single Marine Program services as a voice for single Marines in identifying quality of life concerns, developing quality of life initiatives, and providing recommendations through advocacy, recreational activities, special events and community involvement, which enhance morale and well-being.
Three components within the Single Marine Program directly contribute to improving morale, increasing self-sufficiency, enhancing communication, and developing future leaders. This focused effort equips Marines with the knowledge and skills necessary to proactively deal with situations that can develop into serious problems. Those components are:
Quality of Life Identification of issues/concerns and/or initiatives which involve primarily those things that single Marines can directly or indirectly influence to enhance their morale, living environment, and personal growth/development. Identifying quality of life issues and initiatives and addressing them through the SMP Council supports the chain of command and directly impacts readiness and retention.
Recreation Activities and special events developed solely by Single Marine Program or in conjunction with other MCCS programs. These events provide healthy alternatives for the positive use of leisure time. These activities enhance physical fitness; provide opportunities for social interaction, life-skill development, and cultural awareness. The experience gained by single Marines who participate in the planning and execution of these activities directly enhances their leadership skills.
Community Involvement Activities either developed or supported by the Single Marine Program that contribute to the base and surrounding community through voluntary participation by single Marines. Involvement in the community brings recognition to the Single Marine Program and provides the volunteers with a positive and healthy alternative for the use of leisure time.
SMP Executive Council
The SMP Board is established to ensure that the needs of single Marines are being met at all unit levels to include the supporting and operational populations. The SMP board provides an advocacy forum for areas for quality of life, recreation, and community involvement. It provides information and referral to assist with problem solving on the lowest level.
Motivated single Marines, a supportive command, and MCCS staff provide the foundation for a successful program – what's missing is you!
President
Cpl Thomas, Deshun
Vice President
Cpl Lopez
Board Recorder
Open

Coordinator
AJ Jacobs
Contact Information
Single Marine Program
| | |
| --- | --- |
| Mon | 11am-1pm |
| Tue-Fri | 11am-1pm, 3pm-7:30pm |