Fitness Centers offer a variety of equipment and programs at every installation. Services include personalized fitness programs, fitness assessments, group fitness programs, and health coach consultations. and High Intensity Tactical Training Centers and mobile fitness services are available for active duty.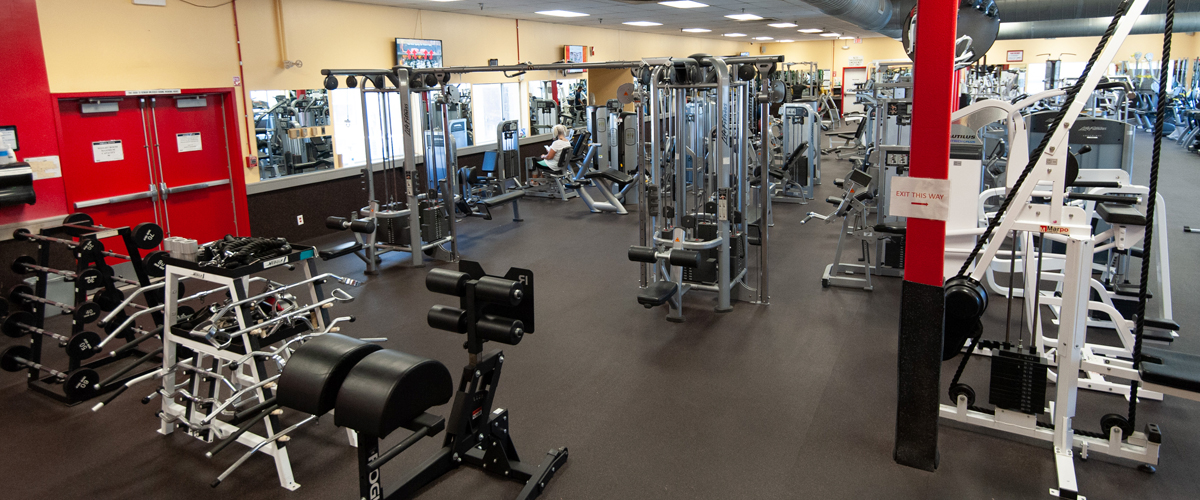 We cater to the health, well-being, and morale of all aboard the base that includes Health & Fitness for our active duty, family members, retirees, and authorized civilian population. We offer group exercise classes, wellness program, combat fitness training, nutrition seminars and personal training appointments are available upon request.
Semper Fit provides a comprehensive fitness, recreation, and health promotion program. Our team of recreation professionals encourages and supports healthy lifestyles.
Semper Fit activities, programs, and recreation facilities are intended for the use of all authorized patrons.
MCLB Wellness Program
Authorized civilian Marines can now take administrative leave to participate in the Civilians Wellness Program. All Civilian Wellness participants can get a fitness and health assessment, exercise prescription, nutritional guidance, wellness classes and injury prevention/health improvement training. Required medical, supervisory and release forms in the Wellness Program Packet can be picked up at the Semper Fit Gym in McCarver Hall.
Health Education Seminars
Available 30-60 minutes to educate you on various topics:
Physical Activity
Nutrition education & dietary supplements
Weight Management (healthy weight, obesity)
Injury Prevention
Chronic disease prevention
Tobacco use prevention and cessation
Sexual Health
Blood Pressure Checks
Come get your blood pressure checked anytime on our blood pressure monitor located at the front reception desk. Pick up handouts on blood pressure or schedule an appointment to receive help in lowering your blood pressure.
The following rules are in effect for your safety and the safety of others. Please make sure to follow these rules while utilizing this MCCS facility. Use and access of the fitness center is a privilege, which may be revoked if the authorized patron or the sponsored guest fails to comply with all the rules and regulations.
All patrons must present proper identification upon entering the facility.
Only sneakers may be worn. No sandals, boots, or open-toed shoes (Active Duty are permitted to wear boots)
Fitness attire must be worn (no jeans, tank tops, or short shorts).
No smoking products or chewing tobacco may be used on premises.
No food allowed.
No gum on the basketball court.
Vulgar language or profanity will not be tolerated.
Any equipment that is broken or not operating properly please notify the staff.
All issued gym equipment must be signed out for use.
Children under 12 years of age may not use cardiovascular and/or weight training equipment. They may only participate as a part of a MCCS program or authorized event.
Children 12-15 years of age must be accompanied by an adult and may do cardiovascular and/or weight training activities if prior to participation the child receives an individualized exercise program and instruction by a certified fitness instructor on correct use of equipment and uses the equipment under direct supervision of a parent/legal guardian. Direct supervision is the sole responsibility of the parent/legal guardian and must act as the child's workout partner/"spotter".
At no time shall a child be left unattended anywhere in the fitness center.
No children allowed in the group exercises.
Re-rack all weights used and disinfect all equipment after each use.
No hats or head coverings will be worn in this facility.
All personal gear left behind will be discarded.
Personal belongings need to be stored in the locker rooms.
Bags are not allowed in the weight room.
Lockers in locker room are for day use only. Locks will be removed daily.
| | |
| --- | --- |
| Mon-Fri | 5am-7pm |
| Sat-Sun | 8am-3pm |