Closed on Federal Holidays • Stall Issues and Services secure 1 hr prior to closing • Stall cleanup 30 mins prior to closing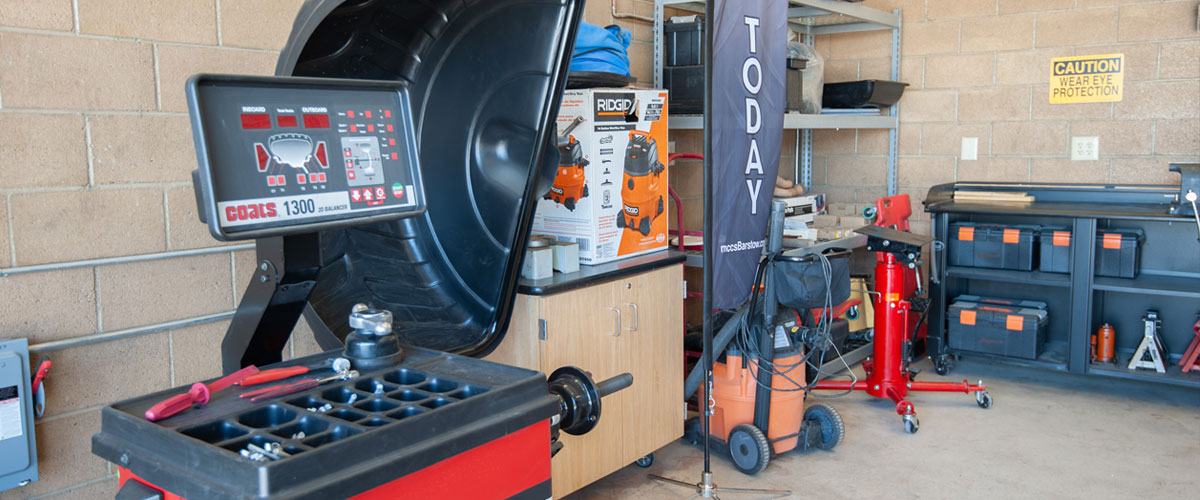 Whether you're looking to repair, restore or soup up your auto, the Auto Skills Center offers everything you could possibly need with an extensive collection of tools, advanced machinery, and electronic testing equipment, plus plenty of space to work on vehicles.
On-site services include:
Vehicle onboard diagnostic testing/scanning available
Waste antifreeze, oil, and batteries accepted for recycling
Bay rentals
Tire mounting and balancing
Hand tools available in the facility
Auto Skills Center Personnel are not liable for damage to vehicles or vehicle parts. The owner assumes all risks associated with any work requested. Children under 13 years of age are not permitted in work areas. Customers must wear closed-toe shoes.
| | |
| --- | --- |
| Lift Stall | $8 /hour |
| Flat Stall | $4 /hour |
| Charging System Test | $10 |
| Tire Mount | $8+ /tire |
| Tire Balance | $9+ /tire |
| Tire Disposal | $2 /tire |
Rates are per vehicle.
Contact Information
Auto Skills