---
Making simple changes to your daily routine can aid in creating healthy coping strategies to assist your recovery process after a traumatic event. Whatever you try to aid in your recovery process, it is always advised to speak to a professional or your medical care team about behaviors and therapies you engage in.
Daily Routine Trauma Recovery Tips
Control over your health and body are critical aspects of the trauma recovery process and healing. Being intentional about healthy daily habits increases resilience and supplies energy for recovery. Maintain a regular daily schedule. Following a routine allows you to build on activities helping you get through the day.
Ideas for eat, sleep, and mindfulness daily routines: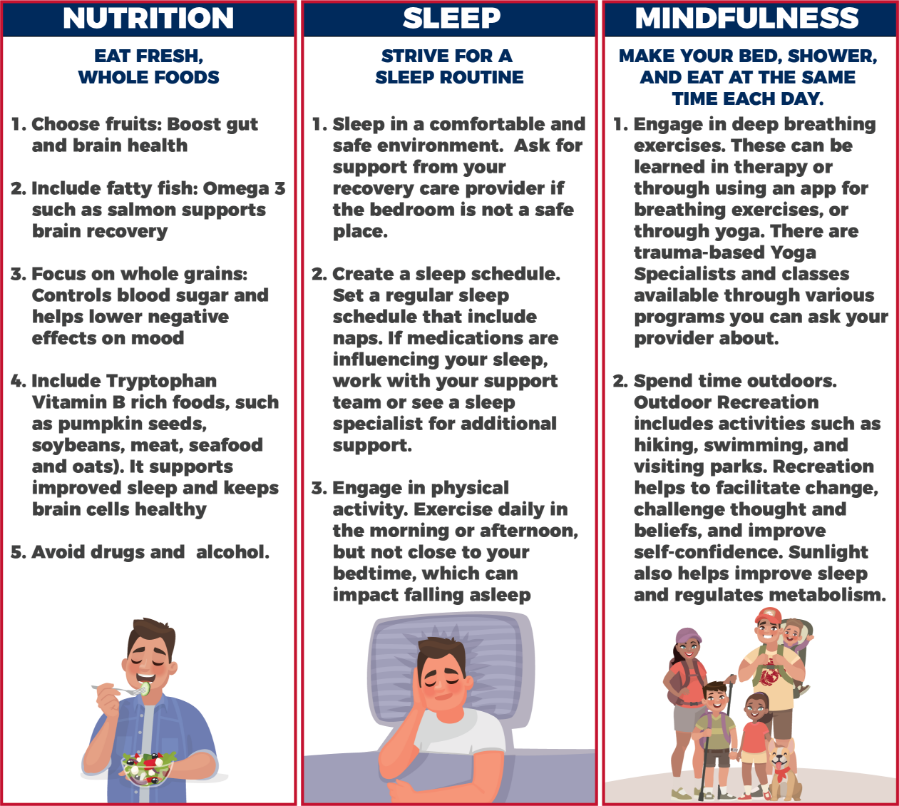 If trauma is impacting you or someone you know, it is important to seek professional services through the resources available. Contact your local MCCS Behavioral Health, Chaplain, or Medial Care Provider for assistance. No one should have to face trauma alone, seeking care is critical in the recovery process.