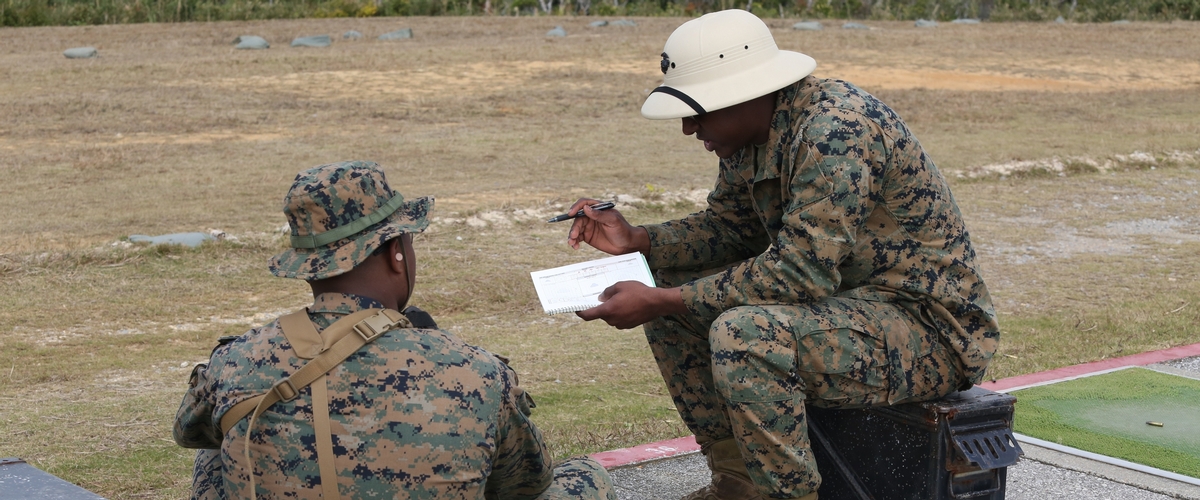 ---
Mentorship has been a part of every Marine's life ever since they stepped on the yellow footprints. Teaching, guiding, encouraging, motivating, and challenging are all outstanding characteristics of being mentored while on active duty.
When a Marine is married, a spouse finds mentorship within the unit through the network established by the Deployment Support Coordinator, formerly known as the Family Readiness Officer. Outside the unit, there is a fantastic program called L.I.N.K.S. (Lifestyle Insights Networking Knowledge & Skills). L.I.N.K.S. is a program among those available through Marine Corps Family Team Building program which also oversees the USMC volunteer program, another fantastic mentorship vehicle.
Once a Marine transitions out of the active forces, there are a number of positive mentorship opportunities available in their new community through Veteran Service Organizations (VSOs), such as Veterans of Foreign Wars, American Legion, and the Marine Corps League.
If the Marine decides to join a VSO, there are programs for mentorship built in to assist a new member with learning the culture and history of the organization, getting excited about opportunities for service. Most of all, VSO mentorship programs are there to help smooth out the transition process, gain networking opportunities, build camaraderie with fellow veterans, and support each other.
VSOs have a presence in most communities. In fact, members of local VSOs will often initiate a conversation with new members of their community when they see someone wearing something that signifies service; a t-shirt, hat, unit patch, etc., and strike up a conversation with the newbie.
No matter the generation, veterans are there to support other veterans. Teaching, guiding, encouraging, motivating, challenging are all outstanding characteristics of mentorship, and it benefits all concerned.
For more information,check out the Marine for Life page on LinkedIn. You can also follow Marine For Life on Twitter, or you can like Marine For Life on Facebook.