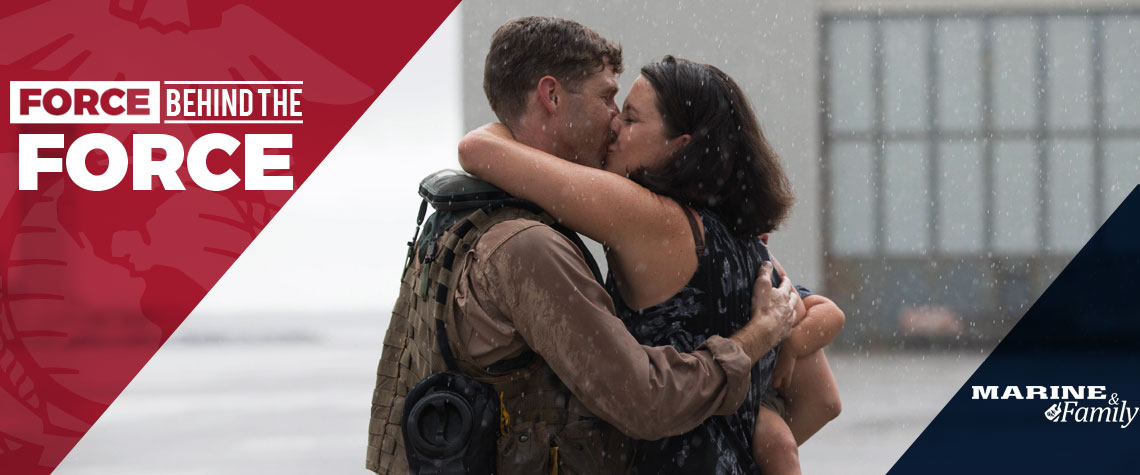 ---
November marks the annual celebration of National Military Family Appreciation Month. Every day, military families from all over the world make countless sacrifices in the wake of the separations, uncertainties, and limited communications that are a tenet of military life. The Marine Corps recognizes the selfless dedication of its families. Their unwavering dedication does not go unnoticed. They are the force behind the force — families have a profound impact on the readiness and resiliency of Marines.
As our families continue to support their Marines, Marine and Family Programs is here to support them. In all stages of Marine Corps life, there are resources available for families. Here are a few that we encourage families to take advantage of.
L.I.N.K.S.: L.I.N.K.S. stands for Lifestyle Insights, Networking, Knowledge, and Skills. It is an interactive orientation program to Marine Corps life and your local installation. Wondering about etiquette in the Corps? Want to learn about Marine Corps history? L.I.N.K.S. covers all of these and more, including local installation resources, services, benefits, military pay, separation and deployment information, and Marine Corps customs, courtesies, and traditions.
Life Skills Training and Education: A comprehensive collection of personal and professional skill building classes that promotes positive adjustments and improved individual and family functioning. It provides Marines and family members practical skills for successful interactions and positive outcomes at work, home, and in life. Participants finish Life Skills Courses better equipped to tackle daily challenges with increased self-awareness and confidence.
Volunteer Program: Family member volunteers demonstrate their contributions from "The Force Behind the Force" each time they give their time and energy at a volunteer event. The Volunteer Program offers opportunities for Marines and their families to significantly contribute to their Military-Civilian community, no matter where a family is stationed. Each installation has a coordinator dedicated to providing installation and community volunteer opportunities. Volunteering is an outstanding way to further solidify that the family is "The Force Behind the Force."
FMEAP: The Family Member Employment Assistance Program (FMEAP) provides comprehensive education and career exploration services at no cost to all eligible military spouses. Installation career centers assist with information and workshops on portable careers, resume writing, interviewing techniques, career exploration and networking.
For more information, please contact your local Marine Corps Family Team Building Office, and your installation Volunteer Coordinator.