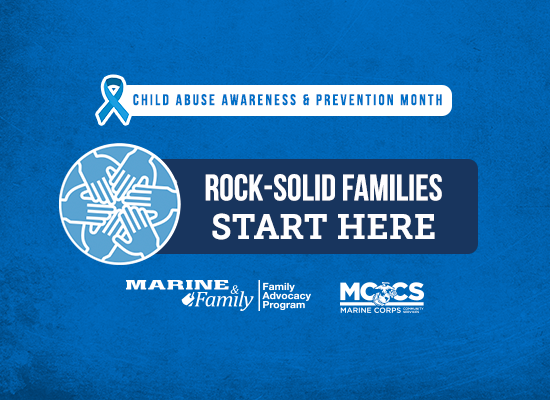 Find the Pinwheel Apr 3-28
April is the month that signifies Child Abuse Awareness & Prevention. Throughout the month of April, look for clues listed on BH's Facebook page and find the PinWheel located on MCLB, Barstow. Return the Pinwheel to Building 218 and receive a cool prize.
https://www.facebook.com/MCCSBarstowBehavioralHealth
Questions: 760-577-6533
CA Information Table Apr 4
10am-Noon, BLDG 319
Join Family Advocacy Program at the MCX and pick up some information/giveaways regarding Child Abuse Prevention & Awareness.
Spring Festival Apr 5
3:30-6:30pm, Bldg. 218
You don't want to miss this Spring Festival! We will have multiple activity tables including crafts and games. There will be an Easter Egg Hunt for children of all ages and the Easter bunny to snap photos with. This event is also themed to outline a Renaissance era where we will have ax throwing, jousting competitions, and so much more! A food truck will also be available to purchase meals.
Pinwheels for Prevention Apr 12
2:30-3:30, BLDG 342
Family Advocacy Program & the CDC kids will be planting a beautiful pinwheel garden in front of the CDC building. If you walk by or drive by the CDC, make sure you check out our wonderful display!
Guest Speaker Event Apr 27
8:30-10:30am, BLDG 44
Family Advocacy Program welcomes Ms. Andra Charbonnet with Partners Against Violence, to speak about child abuse prevention & awareness. Ms. Charbonnet has worked with San Bernardino County for over 9 years supporting the intervention & prevention of those affected both directly and indirectly by domestic violence and sexual assault. Ms. Charbonnet plans to educate and share her experiences of child abuse with all patrons aboard MCLB Barstow. You don't want to miss this event!
Theme: MilParents Rock
Tagline: Rock-Solid Families Start Here
Hashtag: #MilParentsRock