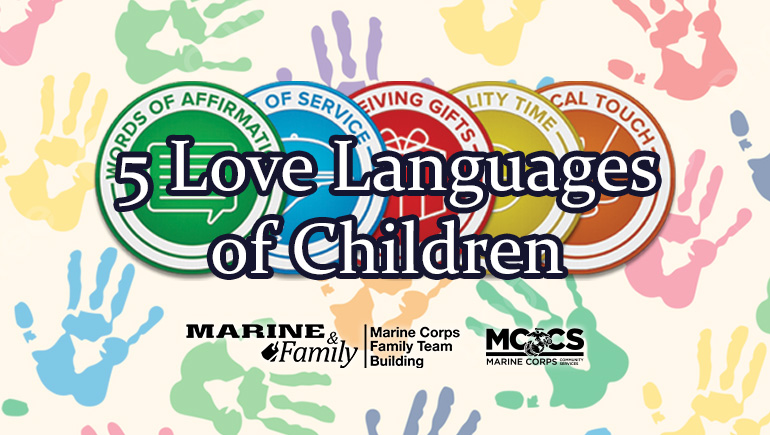 Learn how to be more effective in showing love to children in a way they can understand.
You know you love your child, but how can you make sure your child knows it? Based on the research of Dr. Gary Chapman and Dr. Ross Campbell. Discover how to speak your child's love language in a way that they understand, and unlock how you can assist your child in successful learning, correct your child more effectively, and build a foundation of unconditional love for your child.
At this training you will also find dozens of tips for practical ways to speak your child's primary language – then speak it – and you will be well on your way to a stronger relationship with your child. Participants will receive a complimentary copy of the book The 5 Love Languages of Children®.

MORE INFO
(760) 577-6675
fr.mclbb@usmc-mccs.org